AUCTION
When I was little, I toiled the earth at a non-profit arts organization OR as my friend (then co-worker) Elena maintains, "we cleaned the bathrooms at MACLA. " Althooouuughh, towards the end of our term, once we had traversed up the career rungs, we

delegated
volunteers or coaxed friends into that type of drudgery. So that meant we only

sometimes

moonlighted as janitors. All that aside my time at MACLA was precious and I'll forever have a memory box up-top my closet shelf with pictures of us together and dried flowers pressed between my diary pages. The place holds a very special cramped place in my heart. For that reason, I donate to their art auction every year. Usually I just unload an old piece that I've been compulsively hoarding but this time they requested one of my pan dulce embroideries. I got to stitching on a new one, it's vinyl size.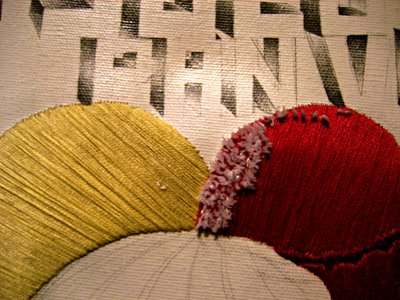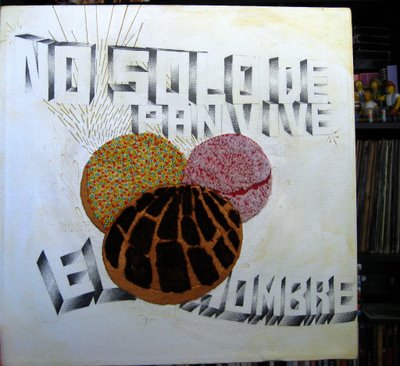 Show is up right now and will remain open up until the day of the live auction on Saturday May 16th. You can buy the pieces BEFORE they go to auction for the retail price listed + an additional 50% of the retail price, something like that. Click on the image below for more info.



Big ups to Mona and baby Isis my favorite people to watch day time television with & Belén for partying during her lunch breaks. Cuteness tracker brought you by my new favorite

poladroid.